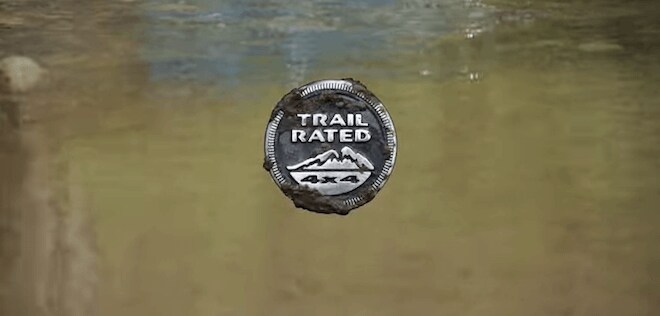 In the Jeep scene, the "Trail Rated" designation is a point of much contention for newbies and old souls alike. Some have been off-roading since before its time, and never bothered to learn the specifics. Others have been too busy mudding to hear about it at all. Bottom line, the specifics of being "Trail Rated" could be confusing for anyone, regardless of their expertise in the field of Jeep. So we've decided to take the initiative to get you informed of the finer points of these rough riders.
Trail Rated means standards. It's a badge awarded to only a few select 4x4 Jeeps for outstanding performance. Jeep holds its Trail Rated vehicles a cut above the rest, in multiple categories:
1. Traction
Trail Rated ("TR") Jeeps are built to pull through where others would fall behind. Designed to survive the harshest conditions known to humankind, TR Jeeps are tested for their traction capabilities on steep inclines and unsure conditions -- wet, snowy, and muddy roads alike.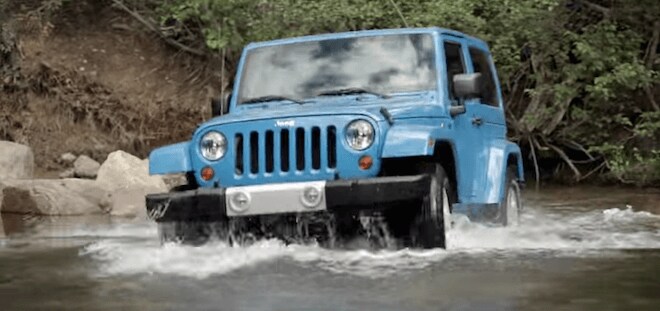 2. Water Fording
TR Jeeps are stocked with extra watertight sealing around all the edges, to ensure that rogue streams of water never manage to penetrate the vehicle's defense against the elements. The air intakes on TR vehicles are engineered higher than regular vehicles, to keep the machinery moving at crucial points when submerged in water. That's an advantage other models just don't have.
3. Maneuverability
TR 4x4s can move where they want, when they want, thanks to an elegant but powerful precision steering system. The optimized wheelbases on TR models ensure that you'll be going exactly where you intended, regardless of whatever's in the way, all the while preventing outside damage and easily avoiding dangerous situations.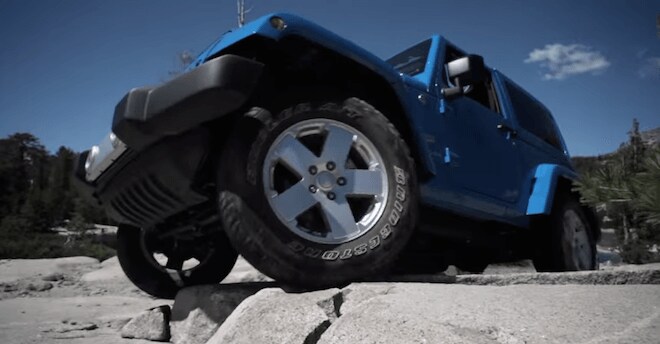 4. Articulation
Off road, there's no predicting what obstacles might crop up at a moment's notice. One or more wheels could be removed from the road, robbing you of some much-needed traction. Thanks to TR Jeep's flexibility, specially-designed suspensions, and axle articulation, losing that essential wheel travel is never a concern.
5. Ground Clearance
Jeep knows you'll be going over all sorts of unpredictable objects on your way through the wilderness. Why worry about the little things? Every TR Jeep is jacked with an unprecedented amount of ground clearance to maximize the space between you and the hurdles below. Jeep's taken everything into consideration -- the approach, the breakover angle, the departure and more. TR vehicles are literally built from the ground up.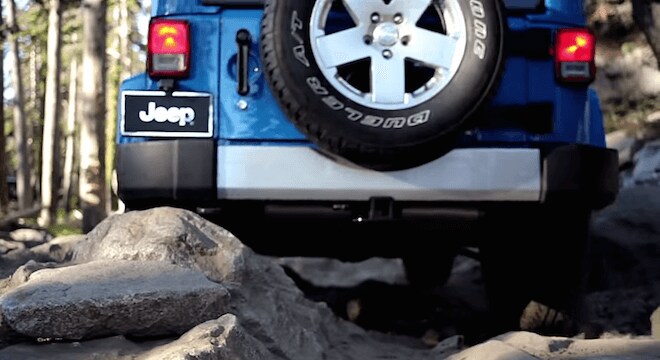 And there you have it. From the tip of the chassis to the treads on the tires, Trail Rated Jeeps are offroading machines through and through. Sealed and guarded against elemental assaults on all sides and from all angles, the Trail Rated designation isn't handled out lightly -- in fact, it's awarded with extra care and consideration to only those vehicles that deserve it.
If you want a vehicle that lives up to these demanding standards, head in to San Antonio Dodge Chrysler Jeep Ram. We'll help you find a Trail Rated Jeep that will allow you to go on any adventure that comes to mind. That way, the next time somebody asks you what that decal on your Jeep means, you can tell them it's no decal. It's a badge of honor.
Learn more:
Check out the list of Jeep Trail Rated vehicles.
Find the best off road trails near you to try out your new Jeep!
Learn some safety techniques for off-road driving.