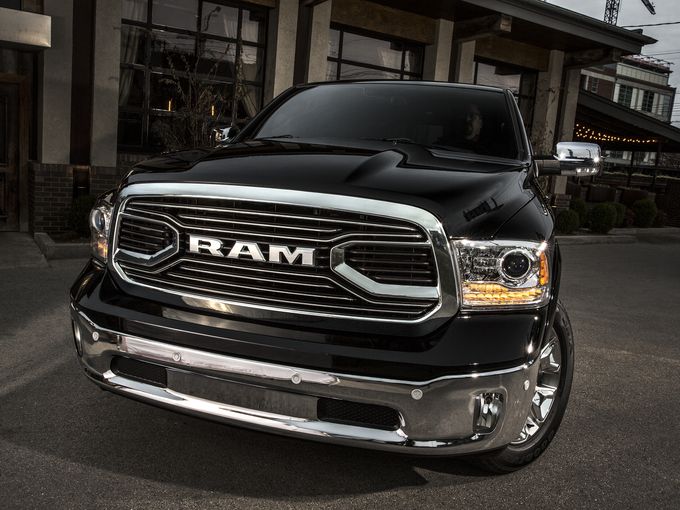 Ram is always improving their trucks and updating them with cutting edge technology to stay at the forefront of the pickup world. Whether it's the innovative EcoDiesel engine in the Ram 1500 which made it the most efficient truck on the road, or little nuances like the acclaimed Ram torque-flite transmission that gives every Ram a smooth ride at any torque level, Ram never stops pushing for the perfect truck. At San Antonio Dodge Chrysler Jeep Ram we always love seeing what's new from Ram, and while it's may just be for aesthetics, there's nothing more fun than unveiling a new design!
Ram has always maintained a classic look and feel that has made it one of America's favorite brands, and now it looks like Ram is ushering in a new design for the next generation of the toughest trucks on the road today! The Chicago Auto Show was big for lots of automakers, tons of new models were showcased and some were unveiled for the first time, but we were particularly excited to see the newest Ram at the show, the Ram 1500 Laramie.
Ram showed us the new Ram Rebel at the Detroit Auto Show just a month ago, and with it came a new design, but the Rebel is also an all new model, engineered with off-roading in mind. While the Rebel certainly represented a new direction for Ram, it was still unclear whether its new look would be adapted to other Ram models, but now with the new Laramie's premiere we have a clearer idea of what the future of Ram will look like. The Ram Laramie is one of the more luxurious trims in the Ram 1500's repertoire, but alongside the similar design of the Rebel, it looks like this is the new face of Ram!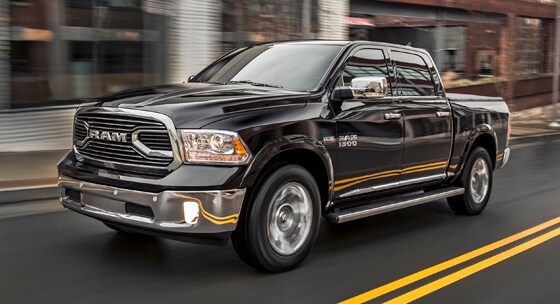 The new Ram Laramie has more chrome accents than previous generations and it looks like Ram is dropping the trademark crosshairs on the front fascia in favor of the simple but iconic 'Ram' name branded across the nose. The hood and tailgate are less rounded than the current generation and have a literally edgier look. At San Antonio Dodge Chrysler Jeep Ram we love seeing what's new from Ram, and with the Rebel and Laramie's new design it looks like there's a whole new wave of Ram's on the horizon. Tell us what you think of the new design!