Last year the new 2015 Ram 1500 EcoDiesel took the Motor Trend "Truck of the Year" award for the second year in a row, making the Ram 1500 the first truck to take the award two years in a row, but how did Ram achieve such a feat? In order to get into the competition for the second year, Ram had to prove that the truck was different enough from the previous model, needles to say they did, and while there were various updates to the Ram between 2014-2015, it was definitely the EcoDiesel engine that put the Ram ahead of the competition. At San Antonio Dodge Chrysler Jeep Ram we love the new Ram 1500 EcoDiesel, but what exactly are the benefits of the innovative engine?
Most of the time, pickup truck drivers tend to be a utilitarian bunch; they want something that can handle the job they need it for, and while extra features are always nice, it's the drivetrain that's going to win them over With that in mind, Ram set to work building a new engine that would provide that kind of utility while also satisfying the demand for more efficient trucks, it was not an easy order to fill but Ram definitely delivered. The EcoDiesel V6 began with a block of complicated graphite iron and aluminum twin-cam heads, and after adding advanced clean diesel technology and biodiesel capability it took off. In the end, Ram had the most fuel efficient truck out there, and on top of that it had the power drivers wanted.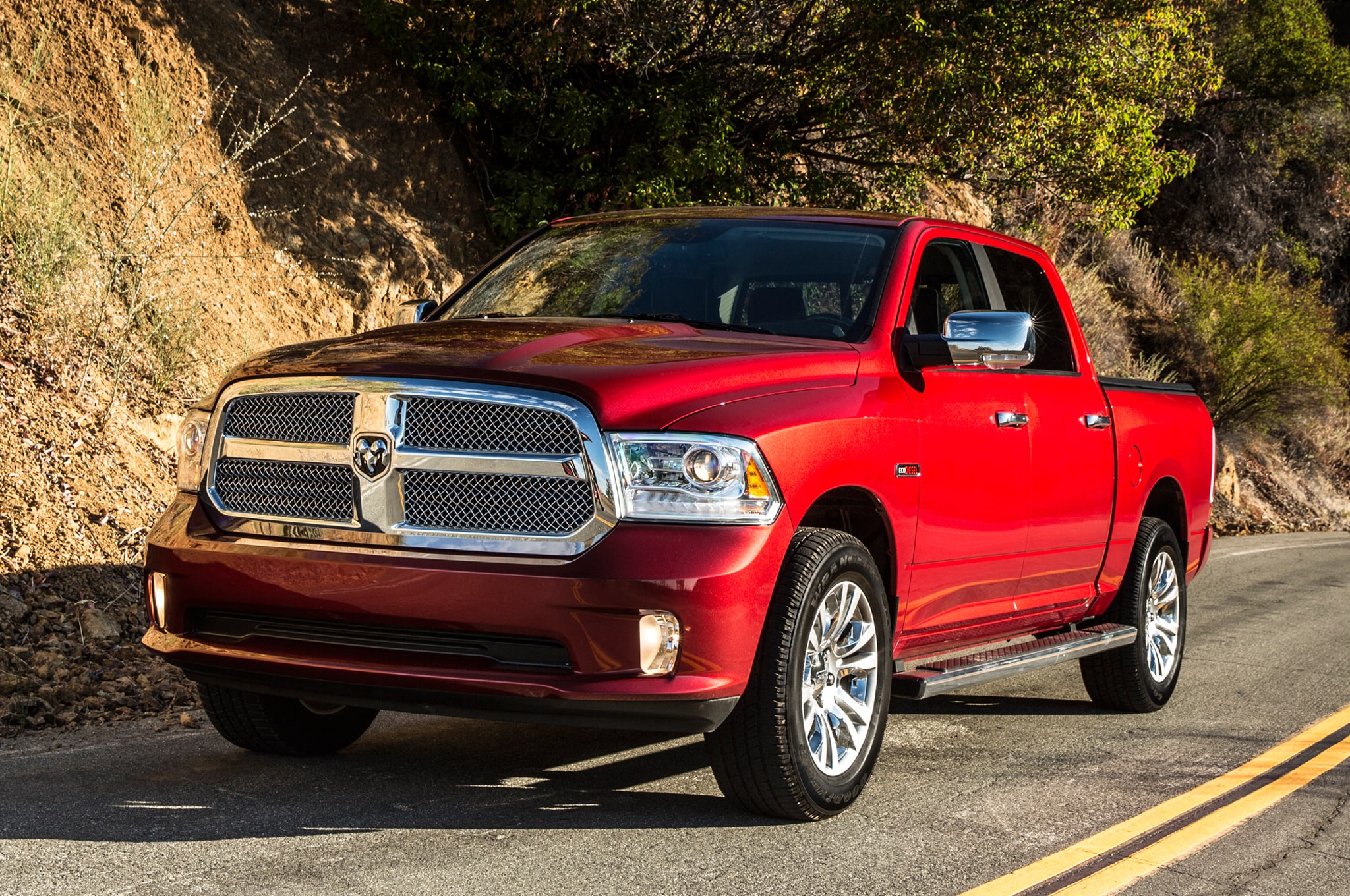 The Ram 1500 EcoDiesel's engine has a max fuel economy of up to 28 miles per gallon, which puts it ahead of every other truck, and while better fuel economy may usually mean less power, the Ram EcoDiesel pus that assumption on its head. With up to 240 horsepower and 420 lb-ft of torque, there's no job the Ram EcoDiesel can't take on, and with a max 9,200 lbs of towing, the EcoDiesel is as rugged as it is efficient.
If you want to see what the EcoDiesel engine can do up close then come by San Antonio Dodge Chrysler Jeep Ram today and take a look at the new Ram 1500 EcoDiesel, or any of the other vehicles that utilize the unique technology behind the EcoDiesel engine! Take one for a test drive right here in San Antonio and you'll know why the Ram EcoDiesel has had awards heaped on it since release!