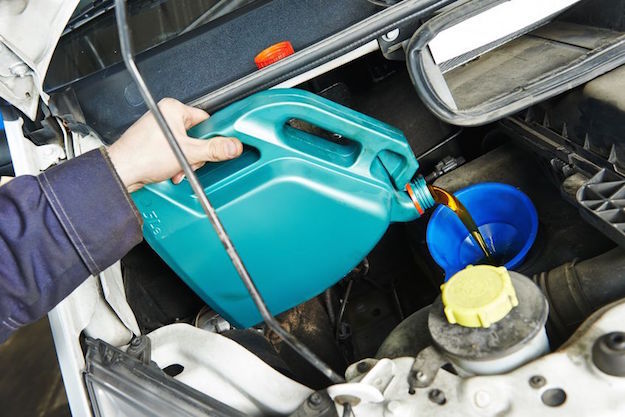 You depend on your car to get you to and from each day, so it's important to give it the best treatment possible when it comes to maintenance. Here are some ways you can prep your vehicle for the summer months to come.
Roll On
As the temperature changes and fluctuates throughout the seasons, and so will your tire pressure. Check your air pressure when the summer months start to heat up, and make sure they are not over- or under- inflated. Proper tire pressure will also help to keep your car fuel-efficient.
Keep It Cool
Keeping cool is important for both you and your engine. Keeping your engine cool is a matter of making sure the coolant is clean and properly mixed, is flowing freely through your engine, and your cooling fan is working properly. Checking these thing requires varying levels of mechanical skill, but at the bare minimum, pop your hood and look at the coolant reservoir. It should be up to the minimum-level line with green liquid. If that's not the case, pour in a mixture of 50 percent coolant, 50 percent water.
Visibility
Once in awhile, it's nice to head out to the lake for a camping trip and star gaze at night. For those dark summer evenings, your headlights need to be bright, especially if you're driving around in the country where wild animals often cross roads. Take the time to change out your bulbs, and if your lights are looking a little foggy, clean them up with a cleaning kit! Don't forget to change your windshield wipers! Summer storms are just beginning, and your wipers will need to be prepared for the worst of sporadic rainstorms.
Oil Changes
Oil changes are always an important maintenance step to take care of. Before summer officially starts, take your oil in to get changed, and while you're at it, replace the filter for a fresh, clean start! Oil is the key ingredient to keeping your engine running smoothly, so you definitely don't want to skip out on a good time to get it replenished.
At
San Antonio Dodge Chrysler Jeep Ram
, we want you to drive safe this summer, that's why our helpful staff members in the service department are available for your maintenance needs. As you check off your maintenance to-do list, take the time to stop by and get a check-up from our
service department
!