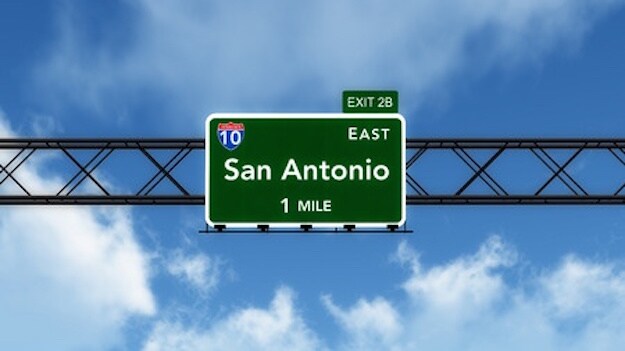 With the summer halfway gone, it is more important than ever to take an afternoon and enjoy some of the marvelous sites of our fair city. Here are four places that particularly deserve your patronage before fall arrives.
The San Antonio River Walk is widely regarded as the heart and soul of the San Antonio cultural scene. With cypress lined paths, stone bridges, and lush landscapes, it is no wonder that artists and families make the journey here everyday during the summer. For those looking to enjoy everything the city has to offer, this location connects to many museums and entertainment venues, guaranteeing that you will always have something to do when you make a visit. For those looking to enjoy a first date, this presents many opportunities for a unique experience. Start off by walking down the leisurely trails, listening the the gentle murmur of the flowing river. End by going somewhere you have never been before. Maybe it is a museum, or a new restaurant that just opened off of the beaten path?
This is the old heart of San Antonio, being the first neighborhood founded when the city was established. It has been maintained impeccably, and is now a thriving hub of art galleries, boutique shops, and restaurants. This is the place to be for a family with wildly divergent interests, since you can do anything from study the history of San Antonio to finding the perfect pair of shoes for your new outfit. Make sure to drop by on the weekend, when local artists bring forth their greatest works yet. You will be amazed at how much San Antonio inspires artists every day!
With over 8,500 animals representing 779 species, the San Antonio Zoo is the place to go to experience the widest assortment of wild animals anywhere in the state. The zoo has long been a fixture in the cultural life of San Antonio, with it recently celebrating its 100th anniversary. There are attractions for any child, from lions to a butterfly exhibit that puts you in touch with some of the most beautiful insects in the world. For those who want to sit down and enjoy the zoo, there is a miniature train that pulls through many of the exhibits. It is one of the favorite attractions for families with young children, or relatives that have trouble moving around.
At San Antonio DCJR, we provide customers with a variety of new and used vehicles, so you can be along your way to your next destination. Stop by today to discover what we have to offer and get on the road to enjoy the last bit of summer!