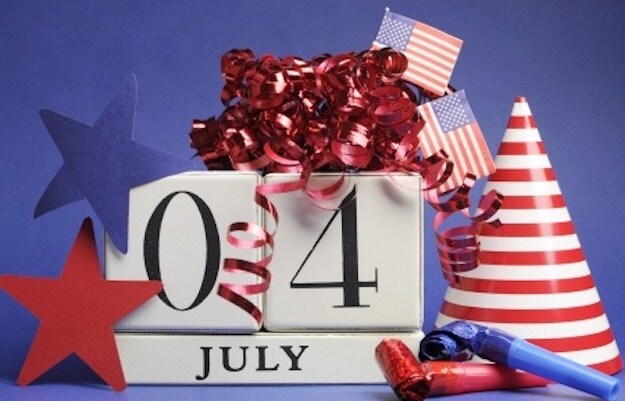 Independence Day weekend is coming up, and there's never been a better time to be an American. For those of us living in San Antonio, there's a diverse spread of events to choose from! Whether you're in the mood for watching a big production, or would rather let loose and ride a roller coaster, this list of San Antonio events is for you!
The official citywide event for the 4th of July, the San Antonio Parks Foundation is putting on a fireworks display at dusk. Try to arrive early for the daytime festivities! If you're not going until evening, then try to get there at least two hours early to get a good parking spot. Be warned: traffic on the way out is a nightmare. Wait an hour after the gran finale before leaving.
Rain or shine, drought or flood, this fireworks display always makes it through. One of the largest celebrations of the armed forces in South Texas, there's nowhere else you can get quite this much military in one heaping helping of 4th of July goodness. Arrive at night for fireworks, or pile in the car and get there early for live music, a parade, a 5K run, and all the BBQ you can eat!
If you want a front row seat to the verifiable madness of this celebration, you'll need to buy a ticket to the park. What better excuse to spend the day riding roller coasters and munching on cotton candy? Known far and wide as San Antonio's largest fireworks display, it's rumored to be so good that people will come for miles just to sneak into a nearby parking lot just to get a view.
Pride San Antonio is hyped about the big changes, and has been producing events throughout the year to celebrate. This Saturday, they're throwing a parade party! "Pride Bigger Than Texas" Pride Parade and Festival will be held Saturday, July 4, 2015 at Crockett Park, 1300 N. Main Ave., San Antonio, TX 78212. The kick-off starts at 9pm.
San Antonio DCJR
wants to wish you and your family a very happy Fourth of July weekend! Take some time to explore and visit your favorite places in San Antonio in one of our new vehicles! Stop by to
browse our inventory
, or schedule a test-drive.